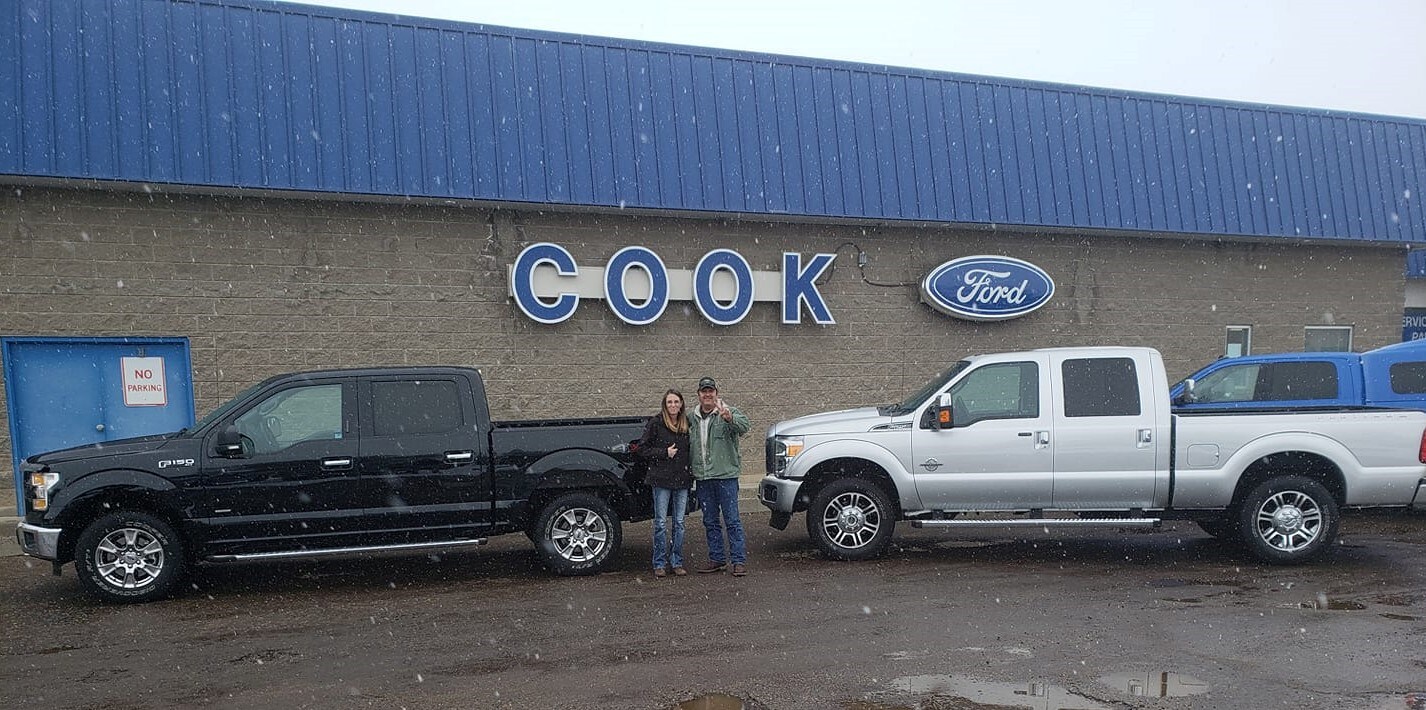 To Cook Ford in Craig, first, I want to say a big thanks for going out of your way to make a bad hunting trip turn out a lot better for me and my boys. I was taken aback by the way I was treated by the entire staff. They treated us like family and went way above the call of duty to try to resolve my problem with my F-150 Ford pickup.
Chris, Kevin, and the staff are great and caring people who cared about people that day and not what was in it for them or the dealership or whether they got money out of this issue.
It was very apparent the way they did their job that they gave their word, and a handshake meant something to them. This is something  my grandfather taught me when I was young. It's too bad more people today don't have this same value.
I will be back to Craig in December for elk hunting with my young boys, and when it's time to replace my Ford, it will be done at Cook Ford!
Jeff Durbin
Superintendent of Stratton Schools