Long-Term Purchase or Short-Term Lease, All Your Finance Options Can be Found at Cook Ford Inc.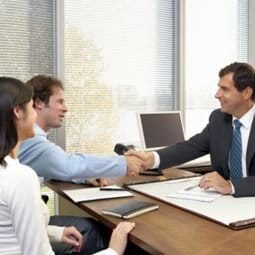 Test driving and researching new vehicles are the fun parts of shopping for any new crossover, SUV or truck. Budgeting, running the numbers, and figuring out repayment plans are the not-quite-fun part for many Colorado drivers. At the Cook Ford Inc. finance team, we can't promise to make setting up a payment plan for your new car fun, but we can promise to make it easier. We work with many banks in the Craig area and walk you through every step of the process, to make it easier to understand and more efficient for you.
Don't Know Whether to Lease or Get a Car Loan? We'll Help You Out Here at Cook Ford Inc.
Choosing between a lease and a car loan is a critical decision, but with the help of our finance team, we can make that decision simple for you here at Cook Ford Inc.. For example, if you're looking to switch up your ride every few years, you might want to lease one of the new Ford models available at our dealership around Colorado. On the other hand, if you're the type that loves to drive your cars for the long haul, a car loan is undoubtedly the financing option for you.Whatever your choice, we'll make the process easy and streamlined for your convenience.
The Cook Ford Inc. Finance Team
The Cook Ford Inc. finance team is ready to help clear the smoke and mirrors around auto financing so drivers can buy or lease a vehicle with confidence! Our in-house finance team will work with drivers to breakdown the numbers, explain all the tricky wording, and answer any lingering questions. Want to get an early start? Drivers can fill out an online finance application! After submitting the completed finance application, Colorado, drivers can look forward to a Cook Ford Inc. finance team member contacting you to go over the details.