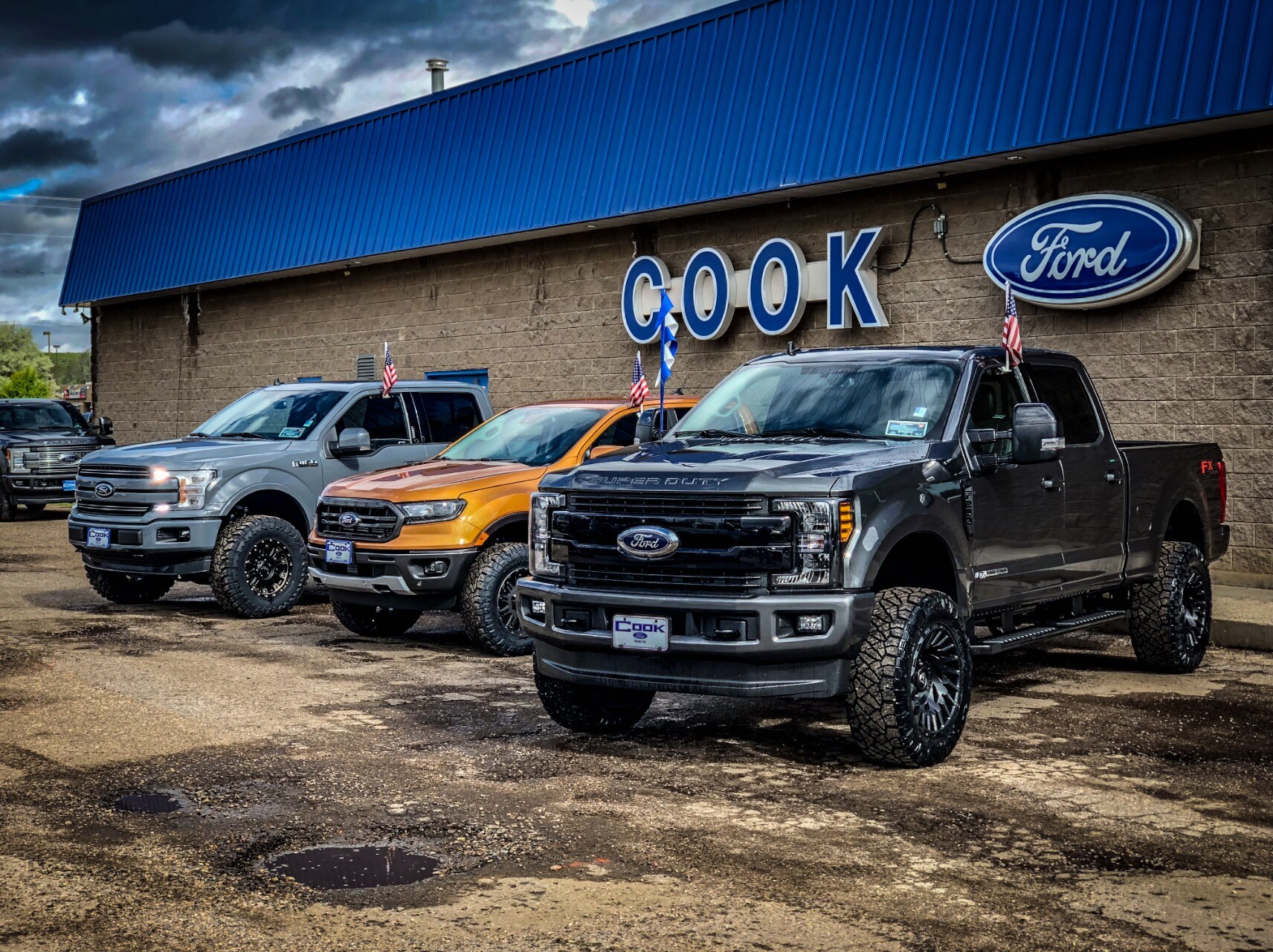 Looking for something a bit more unique to fit your personality and lifestyle?  Then check out our Cook Custom Trucks!
Cook Custom Trucks include upgrades such as:
* Custom Wheels
* Lift Kits
* Window Tinting
* Step Bars
Now available and on new F-150, F-250 and Ranger models.
Each one is unique in its own way.  Stop in at Cook Ford!